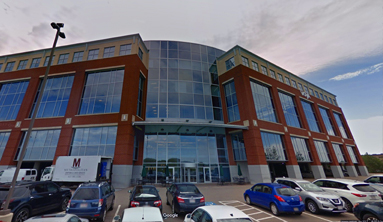 The Braintree Center
30 Braintree Hill Office Park • First Floor, Suite 107 • Braintree, MA 02184
Location Services
Our Fertility Center in Braintree, Massachusetts is a convenient spot to reach not only in neighboring towns, but if you're in southern part of the state, or in Rhode Island, and don't want to make the trip into Boston for your fertility treatment.
Come meet with one of our doctors in an initial consult, free for those without insurance, and get early morning monitoring right here in Braintree as you go through treatment.
Directions
Parking:
Find us in the Braintree Hill Office Park, in the Voya Building in Suite 107. There is ample on-site parking with easy access to the building.
By public transportation:
Take the Red Line to Quincy Adams T Station and there is a free shuttle bus service to Braintree Hill Office Park. For the shuttle schedule and questions on service, please call 781-640-2318 (incoming calls only).
Contact us today for a free consult!*
We are here to help whenever you need us. We even offer free initial consults for new patients without infertility insurance.